---
The fresh Infiniti M35h Hybrid being the World's fastest accelerating full hybrid vehicle got its name in the Guinness Books of World Record.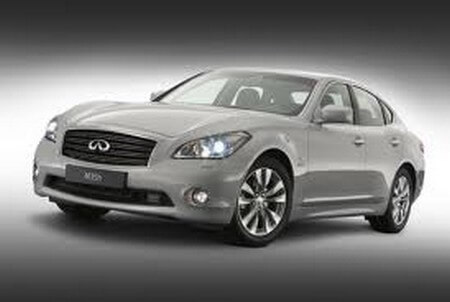 The new 364 PS petrol/electric luxury sedan sprinted quarter a mile in 13.9031 seconds (average time of all attempts) at the United Kingdom's Santa Pod Roadway. The standard version ended each run with more than 100 mph, pretty amazing! The vehicle accelerates from 0-60 mph in 5.5 seconds.
Considering the performance of M35h, the most astonishing feature is its economical data. It achieves 40.4mpg 7.0-L on combined cycle with 162g/km of CO2 emission. Another important feature of this hybrid car is its looks – it appears similar to any other Infiniti and no one can easily judge if it is a hybrid or standard version.
The Infiniti M35h proves that hybrids can be fast as well as frugal," said Tim Pollard, associate editor of the UK's CAR Magazine, who drove the car in its record-breaking run. "At Santa Pod you could feel the instant torque of the electric motor away from standstill – the car just leapt off the line. I did try changing gear manually, but it was fastest left in automatic. That was when we achieved the fastest single run of 13.8960 seconds.

"But what impressed most was the M's duality of purpose: it might be quick, but it's also comfy and very easy to drive. It felt like it could do these runs all week long."
---
Related Posts