---
Kicherer is the first tuning firm that tuned the Mercedes SLS Roadster for the first time. Although, the tuned Kicherer SLS Roadster seems akin to Supersport GT SLS kit, the vehicle also receives front spoiler and rear diffuser. Perhaps, the front is quite big but unexpectedly appears excellent on the Roadster.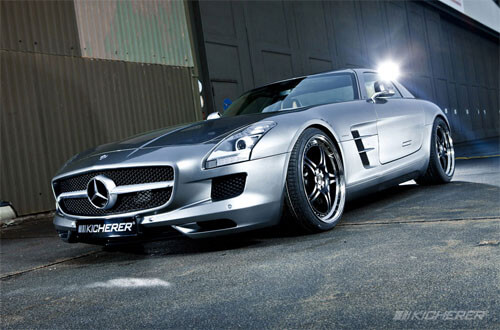 As for power specs, the Roadster receives more power than the Supersport. The standard hardtop version came with 630 hp, but this particular Roadster generates 650 hp and torque of about 700 Nm. The car sprints from 0-100 km/h in just 3.5 seconds with a top speed of 320 km/h.
Some of the other features include a set of three-part 20-inch RS-1 wheels, stainless steel exhaust system and adjustable suspension.
---
Related Posts