---
Currently, the production version of Mercedes E63 AMG is coming with the 6.3-L naturally-aspirated V8 engine, similar to one used in C63. However, for the next E63 AMG executive saloon, Mercedes aims to use a new biturbo 5.5-L V8.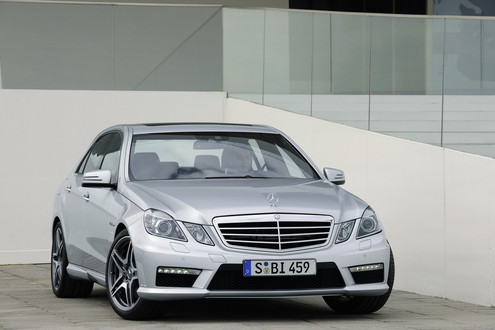 Previously, this 5.5-L Biturbo V8 engine was only reserved for the high-end models like the latest CLS and the CL, but now you can order this engine for E63 as well. This bitrubo engine is far more powerful, efficient and sturdy than the previous 6.3-L engine. This will certainly appeal the people who want shear power.
This bitrubo engine lets the car sprint from 0-100 km/h in just 4.2 seconds. When this engine is mated to the AMG performance pack, it will give an impressive 300 km/h. Besides the performance factor, this engine also offers good fuel consumption as well, to say 10liter/100km.
---
Related Posts