---
Through some reliable resources, it has been reported that the Black Series version of Mercedes SLS AMG is in its final stages of development.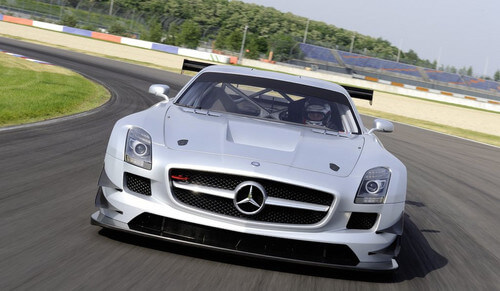 Although, the Standard SLS version is also a top class model, we can expect to something even better in the form of Black Series. From the experience of previous Black Series AMGs, we can conclude that this Black Series SLS will something like a hard-core racing cars for streets. Majority of the earlier Black Series AMGs came with air conditioning, automatic gearbox and other standard features.
AMG didn't tell much about this car, but we can expect to have vehicle with racing body kit, not as aggressive as GT3, but still with a potential of 700+ horsepower. MT states that the street legal version of the SLS AMG GT3 racer is also in the development process.
---
Related Posts