---
Korean car maker has done a great job by revealing its Ssangyong KEV2 Concept. In this vehicle, the car maker has introduced its new electric drivetrain and also exhibit the next generation Korando.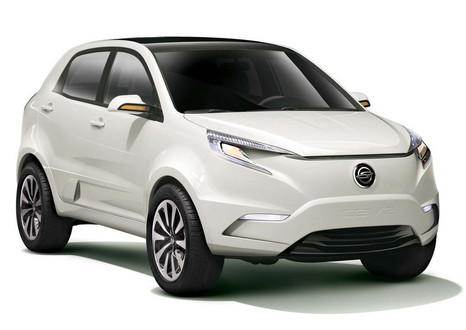 The idea of KEV2 Concept is established upon the existing Korando that is powered by a 120kW electric motor giving a maximum of 180km with the 35kW lithium-ion battery pack. The maximum speed that is attains is 150km/h. The new KEV2 weighs about 750kg. The battery packs are positioned into the lower part of the trunk so as to provide maximum interior space to offer more comfort and practicability.
Charging time has always been a concern for every EV and KEV2 is also one that has a long charging time on conventional electricity supply, eight to ten hours. However, on higher-voltage rapid-charge outlet, it takes 30 minutes to charge.
As far as designing and styling is concerned, the KEV2 is far more impressive than the present Kornado. It features LED lights at the front, a number of cool vents, chrome detailing, and also got big wheels to support on. In the interior, the car features a tablet PC fixed in the center console that provides the driver with a minute of details with a convenient touch screen.
The KEV2 is a new iteration of the 2011 Geneva show's extended-range electric vehicle (EREV). Ssangyong EREV has seating for five and is slightly smaller than Korando and weighing in at just 1300kg. It is part of Ssangyong's dual EV strategy and uses an IC-EV plug-in hybrid configuration combining an 80kW electric motor with a 16kWh lithium-ion battery pack with a conventional 'back-up' engine to extend its range. It would have the same 150km/h maximum speed, but the batteries could be recharged in 15 minutes on quick-charge or around five hours using a conventional outlet providing a 60km range on electric power alone or 400km using the engine as well.
---
Further Reading