---
Finally, Lexus revealed the first images of the freshly released LF-GH Concept at the forefront of 2011 New York International Auto Show debut. It seems that the new LF-GH is something more from just being a hybrid model.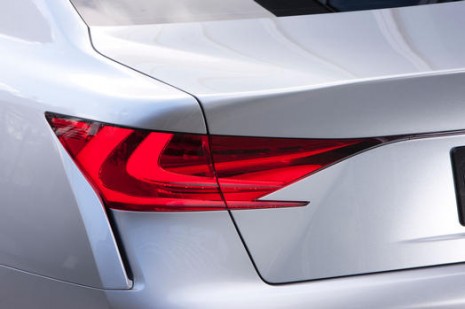 Lexus claims that this vehicle is a first step towards the new generation models and the design of this new LF-GH will make the base for future models. The most prominent change that brought by Lexus in their new model is the introduction of a new 'spindle' front grille. Interestingly, the name of this new model, i.e. LF-GH is an acronym for Lexus Future Grand Touring Hybrid. Certainly, it is one of those premium grand touring sedan.
We can expect to have more pictures and details in the coming future.
Through this exercise, the definition of L-Finesse, the marque's design philosophy since 2001, has been refined and evolved to include a bolder, more distinct projection of what a luxury car could become in a modern world. The result is the LF-GH concept, which conveys original thoughts and ideas that may migrate to future Lexus vehicles on a global scale. The new concept will be on display in the Lexus exhibit at the New York International Auto Show from April.
---
Further Reading