---
Just week before the official debut, we have been able to get some leaked pictures of an amazing as well as stunning 2013 Chevrolet Malibu. Apparently, it seems that the company has mistakenly revealed the uncovered pictures of their new model.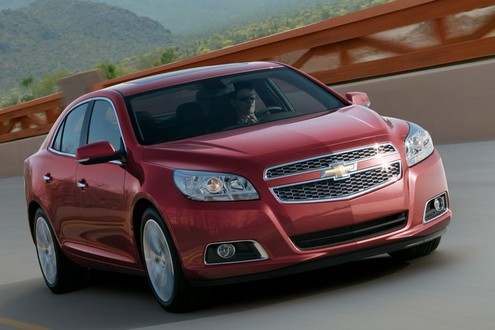 What we observe from the picture is that it is purely a masterpiece from Chevrolet. It has got some modern looks, neat and sleek appearance and above all a hint of inspiration from the Camaro that is obvious in the form of rear-end. All these features make this 2013 Chevrolet Malibu a perfect mid-size sedan. As for any car, this car has also got some features from its previous models, though, current form of the car is far more better than the previous Malibu models in terms of character and personality as well.
Apart from this, Chevrolet also revealed a teaser shot of the Malibu's MyLink infotainment system that announces the vehicle's high-tech online HD launching ceremony on April, 19.
---
Related Posts