---
There are recent reports that in United States, 2,500 units of Chevrolet Cruze 2100 are going to be recalled by the General Motors and the numbers are 400 for Canada. According to the company, the units are recalled because of an improperly fastened steering wheel.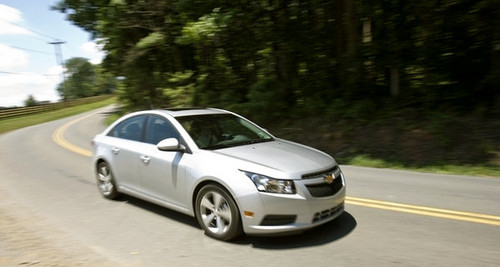 However, the General Motors didn't explain its point on what they exactly mean by improperly fastened steering wheel. There can be a number of different possibilities that one can assume like improperly fastened steering wheel means it suddenly falls off, or it may loose control of the vehicle etc. General Motors should have explained this point clearly.
The General Motors' stance on this matter is that there are no reports of any serious damage or injuries caused due to this defect, and we are sure enough that this problem is restricted to some limited number of cars. But we still believe that for such a reputable vehicle this is a kind of major defect that can have a serious affect on its sales.
Obviously, the Cruze is among the vehicles which have been credited as best-selling GM vehicles in 2010. The reputation of vehicles from GM is still cruising high.
---
Related Posts