---
Alfa Romeo recently altered its UK range if MiTo hatchback. Few of the trim levels are dropped and some new super eco-engine are introduced which are far better in congestion charge and road tax.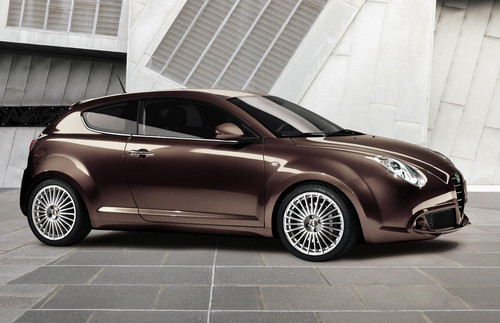 Instead of 17 versions, the car is now available in 9 versions. In these nine versions, three new engines are introduced: a 1.4 8v 78bhp (available in Progression and Sprint, replacing the 1.4 16v 95bhp unit) with Start/Stop as standard; 1.4 MultiAir 105bhp (available with Sprint or Distinctive trims); and the new congestion charge/tax busting 1.3 JTDM-2 (Sprint only, replacing the 1.3 16v 95bhp unit).
These engines generate an impressive 85 bhp and 95 g/km of CO2 is emitted. According to the UK regulations, each car that makes less than 100 g/km of CO2 is given exemption from congestion charge and taxes.
Following are given new trim levels and pricing:
| | | | | | |
| --- | --- | --- | --- | --- | --- |
| | Basic Price | VAT | Total Price | OTR Charges | Total OTR |
| 1.4 8v 78 bhp Progression | £9,703.72 | £1,940.74 | £11,644.47 | £805.53 | £12,250.00 |
| 1.4 8v bhp Sprint | £10,287.06 | £2,057.41 | £12,344.47 | £805.53 | £12,950.00 |
| 1.4 TB MultiAir 105 bhp Sprint | £11,028.72 | £2,205.74 | £13,234.47 | £720.53 | £13,955.00 |
| 1.4 TB MultiAir 105 bhp Distinctive | £12,028.72 | £2,405.74 | £14,434,47 | £720.53 | £15,155.00 |
| 1.4 TB MultiAir 135 bhp Distinctive | £12,787.06 | £2,557.41 | £15,344.47 | £805.53 | £15,950.00 |
| 1.4 TB MultiAir 135 bhp ALFA TCT Distinctive | £13,870.39 | £2,774.08 | £16,644.47 | £805.53 | £17,250.00 |
| 1.4 TB MultiAir 170 bhp Quadrifoglio Verde | £14,362.06 | £2,872.41 | £17,234.47 | £720.53 | £17,955.00 |
| 1.3 JDTM-2 85 bhp Sprint | £11,537.06 | £2,507.41 | £13,844.47 | £805.53 | £14,450.00 |
| 1.6 JTDM-2 120 bhp Distinctive | £13,370.39 | £2,674.08 | £16,044.47 | £805.53 | £16,850.00 |
---
Related Posts