---
Finally, we have some official details of the Alfa Romeo TZ3 Stradale from Zagato, an Italian couchbuilder company. TZ3 Stradale is a production version of the one-off TZ3 Corsa.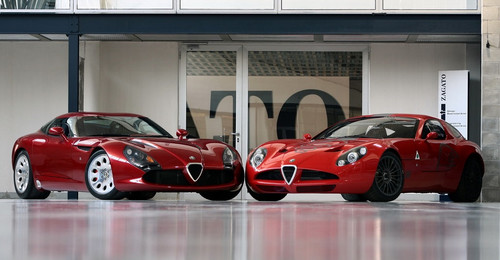 TZ3 Corsa appeared on the scene when Alfa Romeo was celebrating its 100th anniversary. This TZ3 Corsa has now paved the path for the TZ3 Stradale of which only 10 units go in production. Out those 10, three have already been sold. Eric King is the first American who bought this car.
Another confirmation that came from Zagato is that the TZ3 Stradale is based on the Dodge Viper ACR chassis and Alfa 8C. The car will come in carbon fiber body and uses American power. Zagato in order to avoid confusion explains the difference between the Corsa and Sradale in this way:
The TZ3 Corsa is a track car. It is not a design exercise. It is a Neo-Classic car – The TZ3 Stradale is a Design Exercise. It is not a race car. It is an Avant-garde car – The TZ3 Corsa is a tribute to the Alfa Romeo and Zagato racing heritage. It is a one off – The TZ3 Stradale is a tribute to the Alfa Romeo and Zagato street legal heritage. Just 9 examples in the world.
Zagato has not yet revealed any details about the performance and pricing of the vehicle.
---
Related Posts