---
It seems that Audi is keen to produce e-tron version of the whole lineup. The e-tron version we are going to discuss here is based on one Audi's A3 Sportback.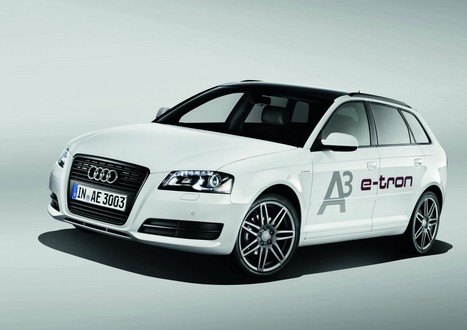 This e-tron version is powered by an electric motor capable of generating 100kW (136 HP) and 270 Nm of torque. The electric motor sends all this power to front wheels. The A3 e-tron is based on a single gear transmission and is therefore doesn't contain any gearbox. In A3 e-tron version the battery pack is positioned under the boot so it won't have any apparent effect on the standard version.
The e-tron sprints from 0 to 100km/h in 11.2 seconds with a top speed of 145 mph. the average range of e-tron is 140 km. keeping in view the class and size of the car in mind, these figures are certainly more than enough.
Similar to many other electric cars, the only disadvantage associated with it is its extended recharge time. Almost nine hours are required to recharge the battery with a 230V household outlet, even on 400V it requires four hours, one too many.
Except for some graphics and instrument cluster, the car looks pretty much like the standard version.
---
Related Posts