---
Audi has discovered a new way of teasing its customers by revealing the sketches of its new models. Recently, they revealed the sketches of Q3 and now we are having the official sketches for its forthcoming A3 sedan and hatch.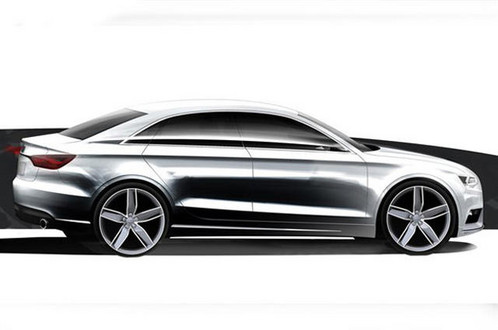 It is nonetheless a good way of publicizing their designs as they give the people a rough idea about the appearance of the upcoming vehicle. The sketch we have for A3 gives us a hint that the coming model is smoother and splendid than the model we have now. Every new model of Audi is based on this smoother concept and nothing else apparently.
Audi A3 Concept was revealed in the Geneva Auto Show and it is surely a pretty impressive car, but the hatchback seems more promising. The concept car came with turbocharged 5-cylinder engine, but we are not yet sure about the official engine lineup for the production series of 2013 Audi A3.
---
Related Posts