---
The Underground Racing is an American tuning firm crazy about making 1000 hp versions of latest supercars. They have introduced a package for the Audi R8 V10 – a UR's twin turbo system which can generate 1000+ hp.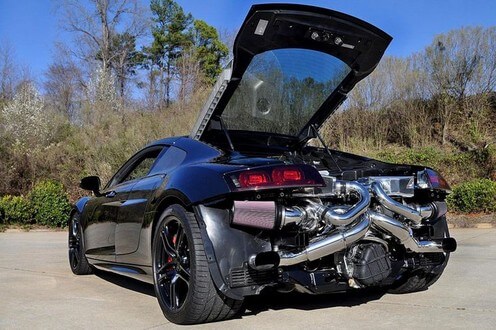 Perhaps, tuning Audi R8 was not hard for them because the engine they need to work on was 5.2-L V10, the similar V10 version which they have already tuned on several occasions for Lamborghini Gallardo. This tuned engine has the capability to reach up to 1100 PS along with massive torque.
The video given below will give you a good account of the Underground Racing tuned Audi R8 V10 with twin turbo.
[youtube U-1e7gocYi4]
---
Related Posts