---
Well, another record for Peugeot's little electric EX1and still it seems that French are not willing to make it. Certainly, it is a bit surprising attitude from French car brand where Peugeot EX1 broke the lap record at Nurburgring Nordschleife for being an electric car.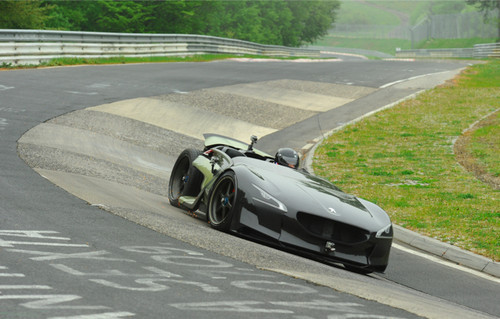 On the 20.832 kilometers race track at Nurburgring, the EX1 setup a lap time of 9:01.338 seconds at an average speed of 138.324 km/h. Interestingly, both the records are set by EVs. The previous best was set by another EV that completed the lap in 9:51.45 seconds back in 2010. Well, there is a shocking difference of 50 seconds between the current and the previous best.
There is no doubt that EX1 is an impressive car as it is entirely designed for fun drive. But still we cannot expect to see this car going into the production because it is way too fancy to be the part of this world. We may expect it with little tweaks by the car makers to make it suitable for the routine driving.
---
Related Posts