---
Gemballa unveiled its two newest models at the ongoing 2011 Top Marques Monaco Show which is known for the exhibition of most exclusive and impressive hyper cars.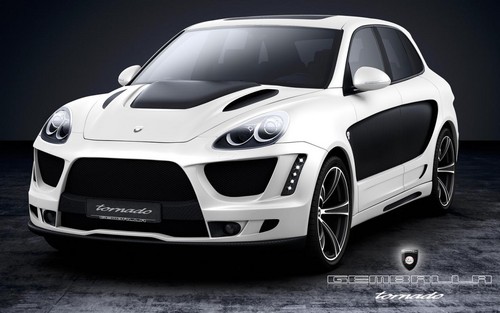 The two offerings from Gemballa are 2011 Cayenne Tornado and the Panamera Mistrale. The exclusive work has been done on both the models and it seems as if the Gemballa has rebuilt from scrape. Apparently, it looks as if the team at Gemballa has left no stone unturned in modifying both the cars.
In order to keep the class of both the cars intact, Gemballa only produced 30 units of each car and that too in the celebrations of the 30th anniversary of the brand.
Carbon fiber is used to make majority of the body parts, hence reducing the weight of each car as well as sturdy too. Apart from designs and styling, they have done some great engineering work as well.
We have significantly reduced weight, but without compromising strength, safety or comfort," explained Andreas Schwarz, CEO of GEMBALLA GmbH. "Rather than cutting into the steel panels and bonding on new parts, as is common in the aftermarket industry, we completely replace entire panels with bespoke carbon-fibre ones that use the original mounting points," he said. "These new panels, which include the bonnet, front wings, doors, front and rear bumper/valance, save a total of 70kg.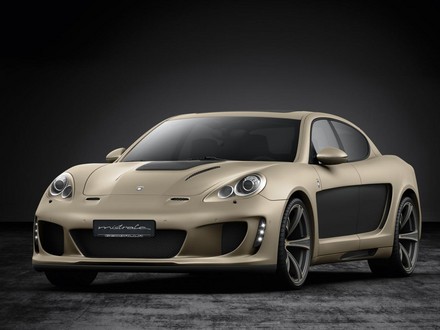 Gemballa used its latest set of 22-inch multi-spoke alloy wheels in both vehicles. Like the smaller OEM set, these wheels weigh the same but are more stiff, sturdy and reliable. Besides wheels, an improved braking system is introduced along with Brembo, solely for both the Mistrale and Tornado. Both the cars also get substantial 411 mm cross-drilled, vented discs along with six-piston monoblock calipers at the front mated to 380 mm cross-drilled, vented discs with four-piston fixed calipers at the rear.
If we talk about the power side, both the vehicles get an upgraded power package. There is a Stage I package that is for novice and Stage II package that is for Ace drivers. Stage I will deliver 580 HP for the Cayenne Tornado and 610 HP for the Panamera Mistrale and both will get twin-turbo V8 engine. One the other hand, Stage II will deliver an impressive 700 HP and torque of 1000 Nm for both the cars. Stage II cars will get larger turbochargers, a modified intake system, high efficiency intercoolers, sports exhaust, and free-flow catalystic converters and bespoke ECU remapping.
As far as interior is concerned, it also gets a good adapted treatment keeping in view the customer's specifications. Finest of leather and Alcantara are used for the color-cordinated upholstery. All in all, both the cars are perfect example of Gemballa design works and both have its own characteristic features that make them distinct from one another.
---
Related Posts