---
Hyundai has finally unveiled the details for its new 2012 Hyundai Veloster Turbo that is powered by a new 1.6-L T-GDI turbo engine and generating impressive 208 HP and torque of about 260Nm.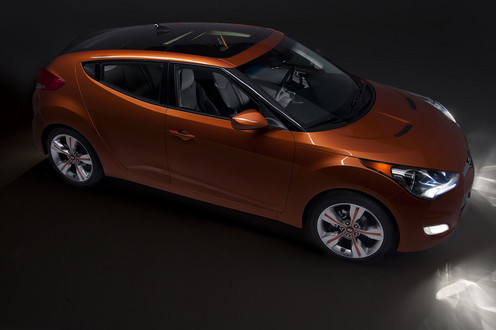 One would certainly like to see 2.0-L turbo in this car, but there are certain CAFE goals set by Hyundai so downsizing become an important factor here. Some of the basic features of 1.6 T-GDI include direct injection and Blue Technologies to maximize the performance and efficiency of the vehicle. The turbocharger present make this vehicle lighter on fuel especially in lower revs and more daring at high revs. To increase the performance and responsiveness, twin scroll system is introduced in it.
This new engine is just waiting to make its world debut that it will assume to make in Veloster. Later, other vehicles will also feature this engine, Kia Cee'D and Hyundai ix30.
---
Related Posts