---
We have come to know that besides making 2012 Range Rover, the British company is also manufacturing a hybrid version of the vehicle that will released in 2013.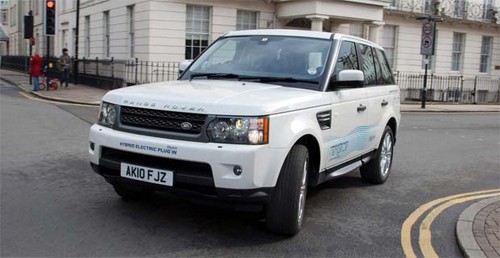 Everyone was expecting that the company will come up with a Range-e diesel electric hybrid, but instead the company opt for Range Rover hybrid that will run on a gasoline electric system. This likely is a part of the company's 'top-down' strategy that becomes green offensive with larger vehicles and also it is matter of common experience that the customers who opt for hybrid cars usually prefer the ones which are more environment friendly, to say petrol powered instead of diesel ones.
The future Range Rover hybrid will either come with a V6 or a V8 engine mated to an electric motor. The company is also aiming to introduce a range-extender hybrid somewhere in 2014. These cars will more like an electric car and possess a smaller gasoline engine than the normal hybrid cars. Such engine would like a generator that will help refilling the batteries in order to supply power to the car.
---
Further Reading