---
Wheelsandmore is a German tuner who has recently released the pictures of their first package for the 2011 Mercedes CLS63 AMG.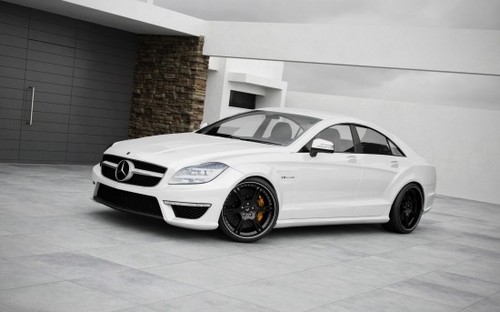 The package from German tuner is not a sort of comprehensive one as the tuner has brought some minor changes. A set of 6Sporz 20-inch three-part forged wheels with black finish are introduced by the tuner that really compliments the white exterior of the vehicle. Also, tuner has introduced carbon fiber aero parts as well.
The vehicle is lowered by the introduction of custom KW suspension that only improves the handling of the car but also gives the vehicle a stunning side view. There is also an addition of new exhausts.
Certainly, the AMG package by German tuner is a powerful piece of machine that captures the attention of those who love powerful and strong road vehicles. The Wheelandmore package will give impressive 580 and 780 Nm of torque.
---
Related Posts