---
As we all know that the fuel prices are quite high and it seems they will further creep up as the time progress. Hence, in these conditions even the luxury car buyers think twice before making up their minds. Anticipating the market conditions, Mercedes takes a sensible move by introducing the S350 BlueTEC that is supplied with a new ECO stop/start functionality.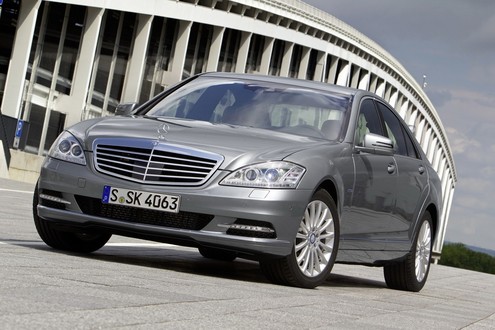 Impressively, this diesel car is capable of producing 190kW (258 HP) and torque of 620 Nm. If we calculate the average of this car, we will come to know that it covers 100km per 6.2 liter with CO2 emission of 164g/km. BlueTEC with the help of AdBlue exhaust treatment and ECO start/stop function as standard enables the S-Class to fulfill emission regulations up to EU6 which is not compulsory till 2014.
For those who are not aware of how the Start/Stop system works here is a brief explanation. This system was first introduced by Mercedes-Benz wherein the switches turned the engine off when the vehicle comes to halt or standstill position such as on traffic signals. As soon as the driver raises his/her foot from the brake pedal, the engine turns on immediately. However, all the vehicles functions and comfort systems keep working while the engine is off at standstill position. Certainly, all credit goes to intelligent control system.
Even going green with luxury is not cheaper as this vehicle will cost you £76,517 where 19% VAT is included in the total cost.
---
Related Posts