---
After the successful release of Maserati in India, Aston Martin becomes the second European luxury car maker that officially enters the Indian market with an opening its first dealership in Mumbai.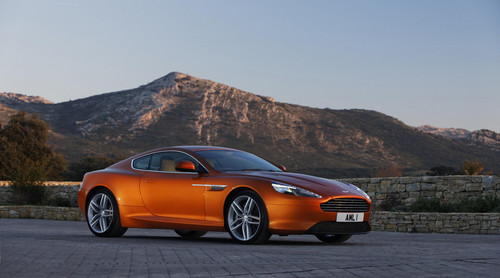 Aston Martin opens its first dealership in Mumbai in collaboration with Performance Cars, a division of Infinity Cars Pvt. Ltd., having a good reputation in the Indian luxury car market for a long time. As far as location of the dealership is concerned, it is situated at Kemp's Corner in Mumbai at the junction of the ultra premium Peddar and Altamount Roads. The aim of Aston Martin is to provide its customers a premium boutique environment.
Aston Martin offers a wide range of models in India such as V8 Vantage Coupe and Roadster, V12 Vantage, DB9 Coupe and Volante, DBS Coupe and Volante and the four-door sports car; Rapide for its customers and enthusiasts. Both customers and enthusiasts will be able to view and test-drive the models that appeal them. Besides the aforementioned models, Aston Martin aims to include its lately released models, V8 Vantage S and the new Virage as well in the offered lineup.
The conditions in India are pretty much like those of China where a lot of millionaires reside and ready to spend on these luxury cars.
Aston Martin's number of dealers in the global market rises to 134 dealers in 42 countries with the opening of its dealership in Mumbai. Before coming to Indian market, Aston Martin already established its dealers in into Brazil, Chile, Croatia, Czech Republic, Greece, Taiwan and Turkey and it is still looking for new destination for its cars.
Aston Martin's Chief Commercial Officer, Michael van der Sande said, "India represents a new opportunity for us and as part of our program of growing the reach of the global Aston Martin dealership network; this expansion brings our brand to a different audience in a new market.

"Our decision to bring the Aston Martin brand to India is driven by a strong level of interest and enthusiasm from potential customers in an emerging luxury market. We have taken our time to find the right advocates for Aston Martin and I am confident that we have selected strong partners with whom we look forward to starting a successful relationship."

Performance Cars, Managing Director, Mr. Lalit Choudary added, "Partnering Aston Martin offers us an unique opportunity to bring one of the world's iconic brands to one of the most discerning and fast growing markets. We are confident about the brand's success in India given the range of models, the comfortable ride quality the cars offer on our roads and the exclusivity they accord."
---
Related Posts