---
BMW and its Chinese ally Brilliance Automotive coming up with a new plug-in hybrid car that will be based on 2011 BMW 5 series. This vehicle is primarily designed for the Chinese automotive market.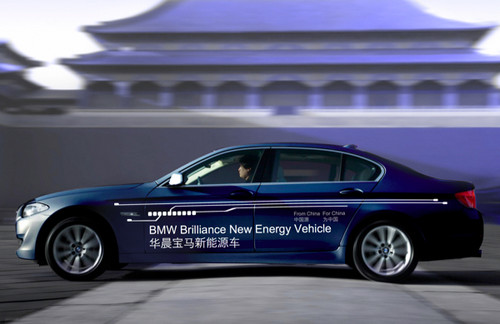 They call it a BMW Brilliance New Energy Vehicle is basically a first step towards the future development of Chinese new energy vehicle. This vehicle will be powered by a hybrid system along with BMW TwinPower Turbo gasoline engine and an electric motor. This novel idea also laid the base of special battery technology that will be capable of charging from a main power supply.
BMW Brilliance 5 Series hybrid is a vehicle that has the power to travel emission-free at 60 km/h for about 75 kilometers. However, it can travel up to 400 kilometers with internal combustion engaged. The BMW TwinPower engine will make 160kW while the electric motor will generate a good number of 75kW.
This vehicle is supposed to make its official debut in 2013 and will be manufactured in China. You can expect slight modification in the production version.
---
Related Posts