---
If you can recall, the Cadillac dropped the Turbo version of the SRX in 2010 because of poor sale records. However, they are again out with Cadillac SRX and this time with new powertrain.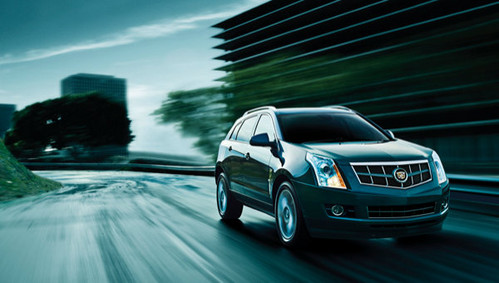 2012 Cadillac SRX will be powered by a 3.6-L direct-injected FlexFuel capable V-6 unit rated that can generate 300 HP or 224kW and torque of 260 lb-ft or 353Nm. Besides such an impressive horsepower and torque, the engine also offers a wide range of rpm to increase the torque that enables the driver to get more power at different speed ranges and driving conditions.
If we talk about the fuel economy of the vehicle, the current 3.0 liter unit gets 18 city mpg and 25 highway mpg at present, however, the engine is not yet rated by EPA. According to the Cadillac, the 2012 Cadillac SRX with its new powertrain will become the real competitor of the Lexus RX350 that can generate 275 HP. We can justify Cadillac in this statement as SRX will generate more HP and has sleek appearance as well.
Some of the other features that Cadillac introduced in 2012 SRX are standard Bluetooth phone connectivity on all the models, a heated steering wheel on the luxury, performance and premium trim levels and door lock switches on the driver as well as passenger door panels. Like previous models, the new models will also come with door lock switches on the center console system. The new 2012 SRX will come with entirely new machine-face finish and is supported on 20-inch wheels that will be standard on both performance and premium trim levels.
Apart from above mentioned features, the car will come with some unique features as well including moveable cargo fence, large under-floor storage space in the rear, a liftgate that can be propped at different points in term of height and an UltraView sunroof covering the 70 percent of the entire roof. The Cadillac SRX will also come with 4-wheel drive version along with an electronic limited slip rear differential.
The price of the car is yet not disclosed by the company. We can expect the pricing plan of the car prior to production phase.
---
Further Reading