---
Nissan Tiida is known to be one of the most popular hatchback models of Nissan and it's been quite a long that people are waiting for its new model. Nissan is finally announced the 2012 Nissan Tiida.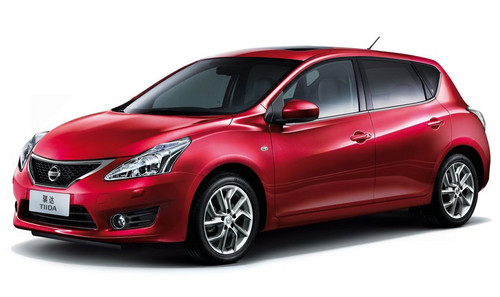 According to the Nissan, this new facelift version of Tiida will be revealed in the upcoming 2011 Shanghai Auto Show. The tweaks made on the Tiida has made it even sportier and enticing to young drivers. If you look at it closely, you may find its looks like that of Hyundai i30.
The facelift Tiida features new grilles, lamps, body lines, enhanced rooflines and C-pillar. In the interior, the car is more spacious with increased usability. In the new model, Nissan has extended the wheelbase to 100 mm so as to achieve best-in-class rear knee room.
2012 Nissan Tiida will get Nissan HR16DE engine along with turbocharger and dual injectors to get maximum performance coupled with an Xtronic CVT and a secondary transmission. These specifications are surely for the Chinese market and it will get different specifications for different regions for sure.
Presently, Nissan Tiida is available for sale in 165 countries.
---
Further Reading